We are living in tumultuous times, yet they also are miraculous times.
Beyond all the chaos we are experiencing in our world, there is a new earth springing forth. If we reach into our expanded awareness, we will understand that we are witnessing a time of great emergence.
Let's tune ourselves into the frequency of emergence and hold space for a third way — allowing a new earth to emerge and shape us right here, right now, in plain sight!
It's time to Imagine The Next with Janine James our captivating keynote speaker.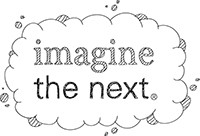 $99 sale price available until December 31, 2021.